IMPORTANT UPDATE: On June 19, 2018, the Government of Ontario announced the cancellation of the GreenON Rebate Program, including the rebate program being offered for the purchase and installation of energy efficient replacement windows. We've setup a page for you to get more information moving forward.
We've made it easy for you to get your GreenOn Rebate!
Take advantage of this limited time offer from the Government of Ontario's Green Ontario Fund, to get $500 back per window, upto $5000, on your purchase of eligible high efficiency replacement window upgrades. Beverley Hills Windows and Doors is here every step of the way, to make sure all the correct documentation is submitted correctly and on-time.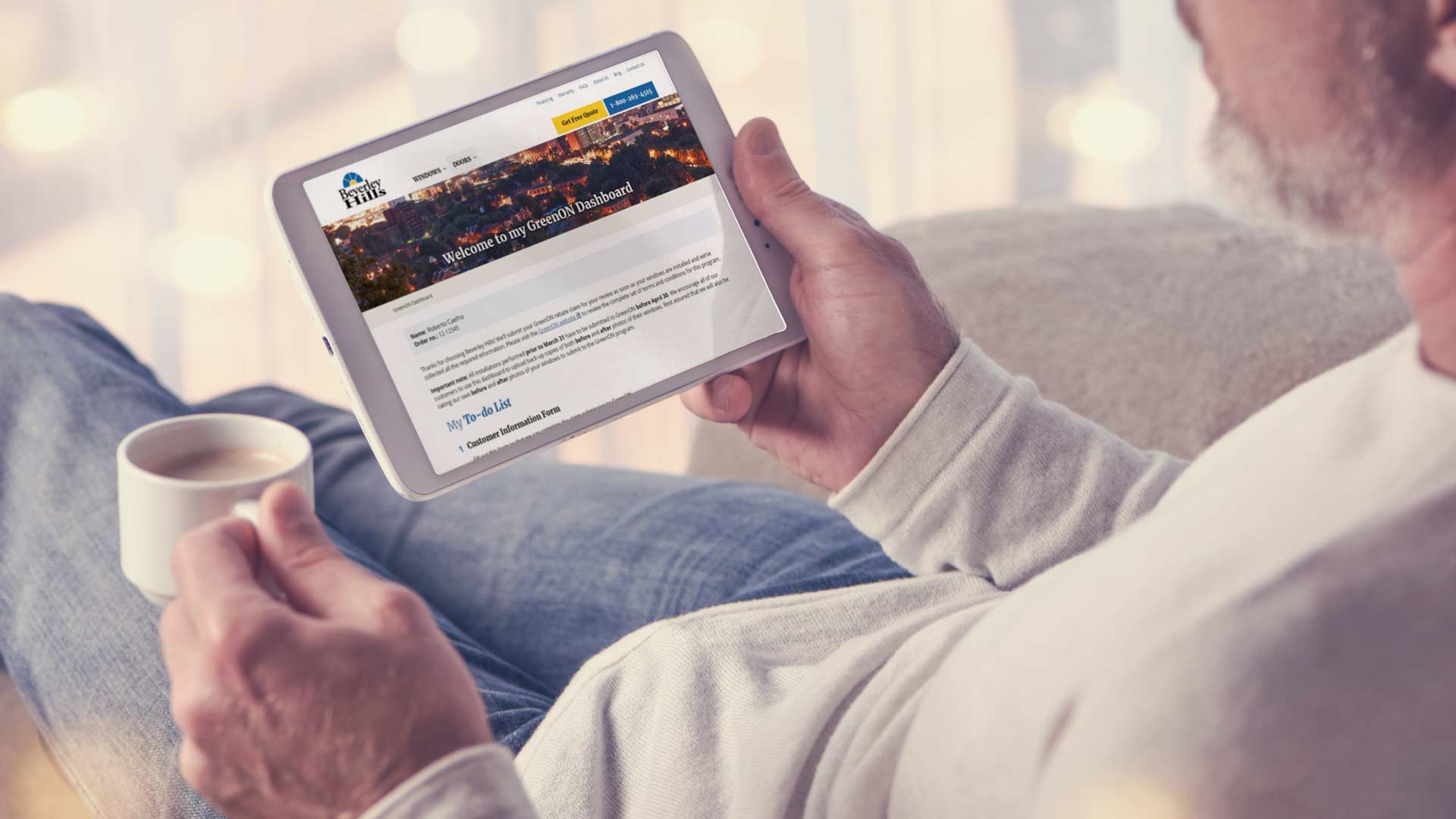 We've created a customized GreenOn web portal for you.
We've created a unique web portal for you, where you can keep track of your project and fill in your basic GreenON Rebate application information. Our online portal takes away the need to print out documents, fill them out, then scan and send them back.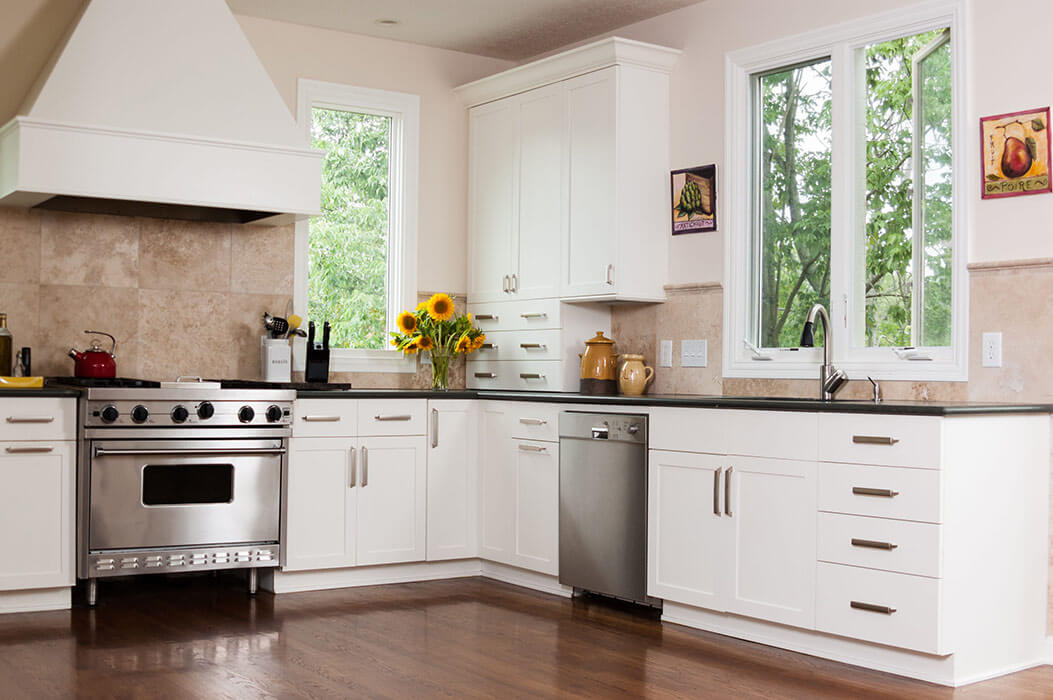 We upload before and after pictures for you.
Part of the GreenON Rebate Application includes taking before and after pictures of the replacement window installation. Our sales people and installers will take of this step for you! After the pictures are taken, they're stored until the application is submitted, then removed when your rebate check arrives. If you need to add pictures, you can navigate to your GreenON rebate portal and upload some more.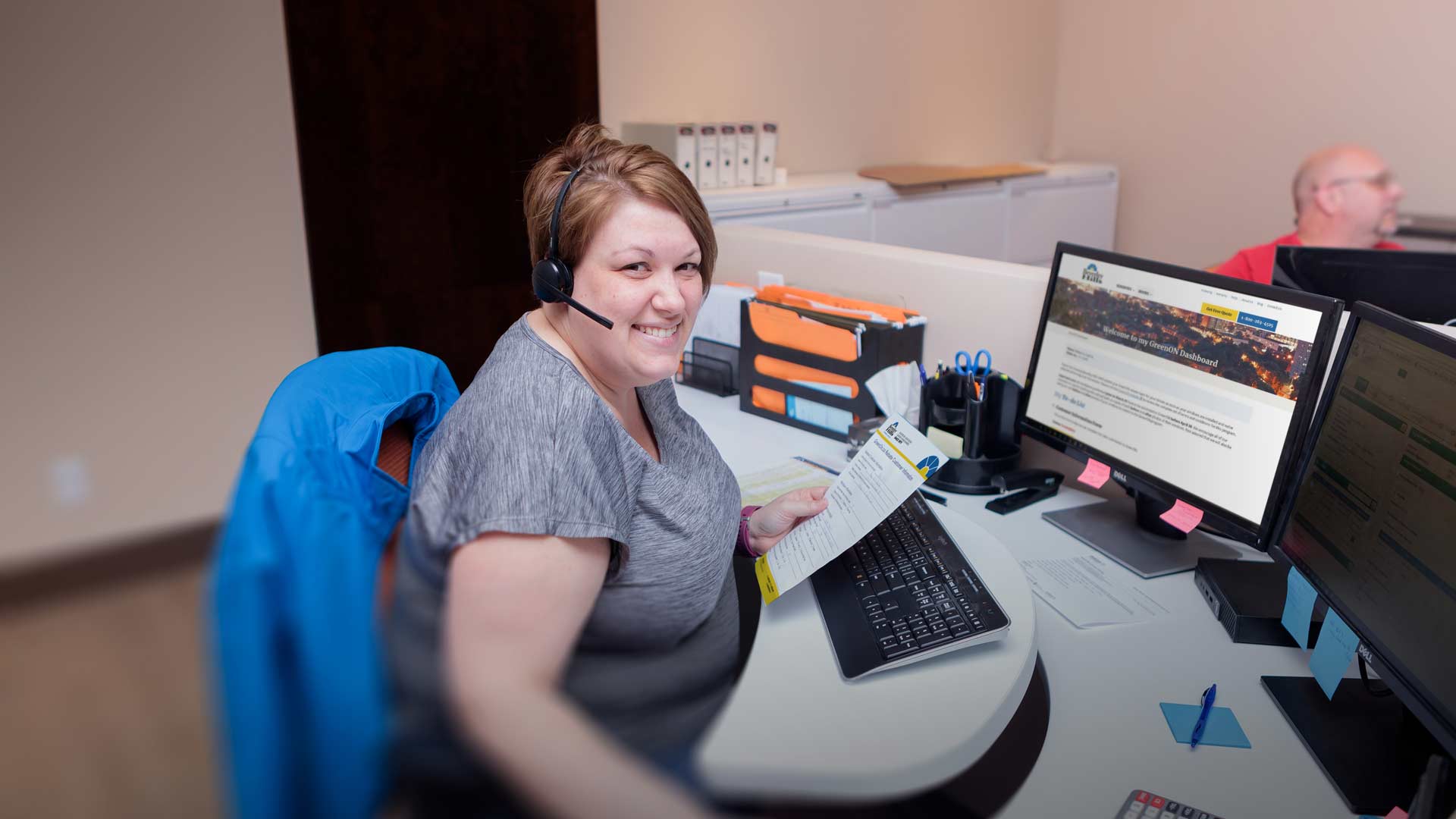 We submit your GreenON Rebate Application for you.
Our full-time GeenON team is here working directly with the GreenON program, and will handle the submission of all required documents on your behalf. GreenON will contact you to verify all the information is correct, and in 8-12 weeks your rebate checks should be issued to you. We have a team dedicated to making this process as seamless as possible. Feel free to contact us if you have any questions or concerns!
More information on the GreenON Rebate Program for High Efficiency Windows.
Get up to $5,000 in rebates for upgrading your home to ENERGY STAR®'s Most Efficient 2017 windows, through the Green Ontario Fund.
Protect your home from the outside elements with rebates for select high-energy-efficiency windows for your home. A well-insulated home keeps the desired indoor temperature better while helping to reduce heating and cooling costs, hence reducing your home's carbon footprint.
Who Can Participate
Ontario residents who live in a detached home, semi, or townhome are eligible for GreenON Rebates. Renters must have the written permission of the owner/landlord.
What is the GreenOn Rebate Program?
GreenON Rebates for Insulation and High-Performance Windows available through Green Ontario Fund cover $500/window up to $5,000 when upgrading to select high-performance windows. High-performance windows are designed to reduce energy loss, condensation, and outdoor noise, helping you lower your bills on heating and cooling and increasing your property's resale value.
Note: the rebate applies for each rough opening. This means that bay or bow windows with more than one glass unit qualify for one rebate only.
How it Works
Upgrading your home is made easy. Work with us at Beverley Hills Windows and Doors to purchase and install Energy Star Most Efficient 2017 windows. We will submit your rebate application on your behalf. After the windows have been installed, submit your proof of purchase to the Green Ontario Fund and you will receive your rebate cheque in the mail in approximately 8-12 weeks.
Benefits
Increase your home's resale value by upgrading to high-performance windows.
Reduce your heating and cooling to increase your savings and decrease your home's carbon footprint.
Questions about the GreenON Program?
Contact GreenON Support at 1-888-728-8444 or email info@GreenON.ca to get impartial answers to your window questions from our energy experts.
It doesn't get any better than this.
Get up to $5000 back in rebates when upgrading to our Energy Star "Most Energy Efficient" rated windows. Request a free, no-obligation, in-home consultation and quote today.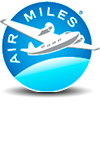 Get 100 free Air Miles® with your quote!
Your information is confidential and secure. We will not share it.
Free Quote
Get a
Free

Quote

In-home consultation. No obligation. 100 free Air Miles®.