It's easy to get intimidated when it comes to decorating for the holiday season. At Beverley Hills Windows and Doors, we believe it's the small touches that can make a big difference in creating a beautifully festive home. Holiday decorations can be simple and classy, all while providing a seasonal ambiance every home needs around Christmas time.
Many people focus on purchasing new items for their holiday décor, but often neglect to decorate very important areas, such as windows and doors! Even simple garland surrounding your windows and doors can have a major impact on your holiday home décor. Take a look at our tips for decorating your windows and doors this Christmas!
Christmas Apparel & Cloths
Now is the perfect time to give your old Christmas apparel a revamp! If you have a vintage Christmas apron or seasonal scarf you won' t be wearing this holiday season, recycle them as hanging window decorations! You'd be surprised what a simple Christmas apron can transform your window space
Stockings
No fireplace? The next perfect place for your stockings is the window sill! Hang or place stockings around a large window where they are visible from the exterior of your home. Add some holly or poinsettias around them to give your window a wholesome holiday feel.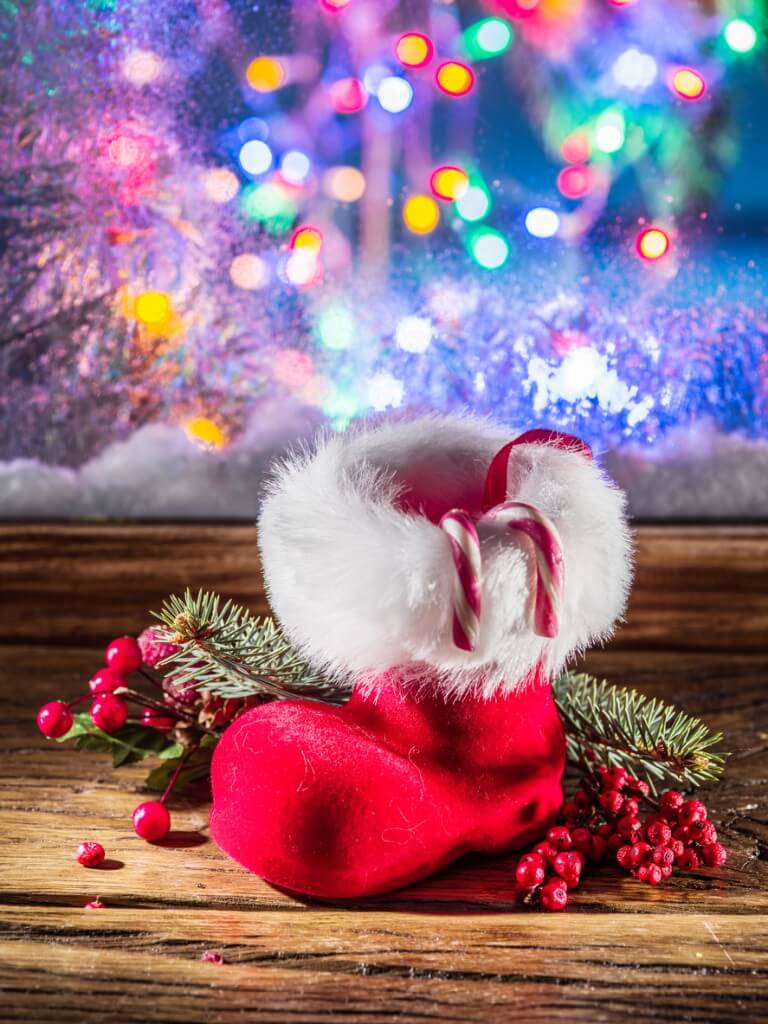 Snowflakes
One of our favourite Christmas hacks is simply adding snowflakes to your window panes. You can buy snowflakes from a dollar store or alternatively, make your own. This is a fun and easy activity you can do with children and makes for the perfect winter-wonderland.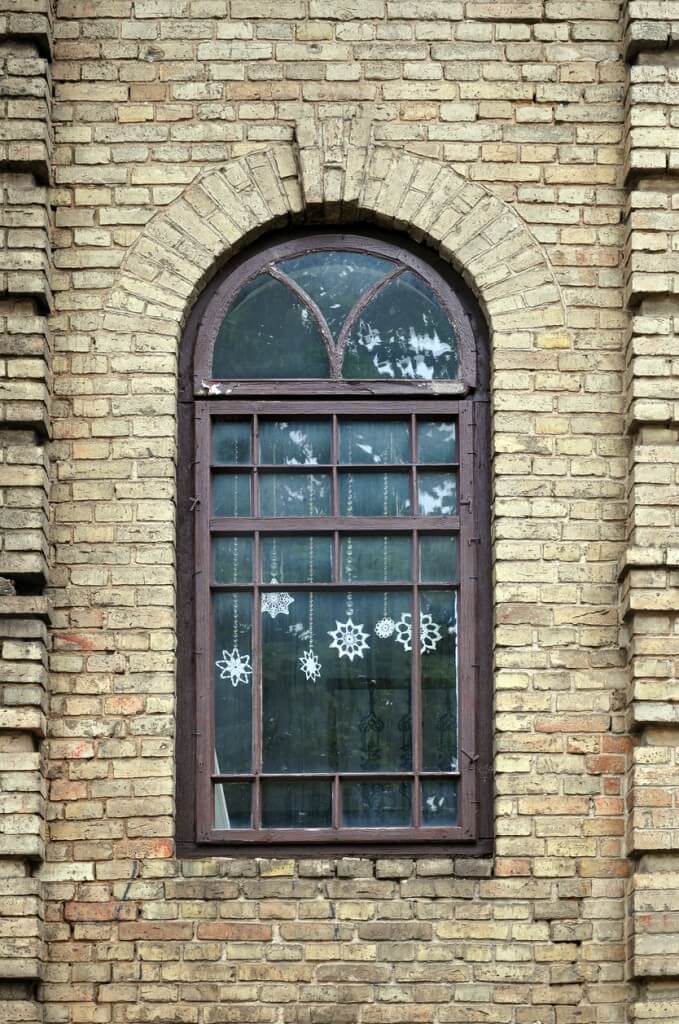 Wreaths in a row
If you want to go for more of a classic look with your décor this year, try hanging multiple wreaths from several windows outside or inside of your home. This idea looks especially fabulous if you have many windows in a row, or a bay window.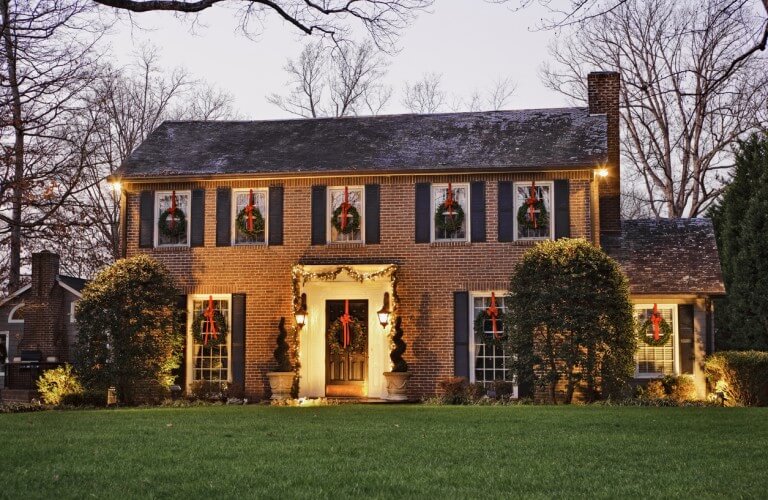 Garland never fails
Decorating your windows can be as simple as draping some garland around your curtain rods. This effect looks really classy with beaded garland, but regular garland works great too. To finish the look off, secure ornaments to the garland that can hang down in front of your window.
Outdoor tree
For a unique and ornamental door piece, try placing a fir tree at the front door. You can even stack wood beside it, giving the entry way of your home a naturally festive vibe. To make this look even more spirited, add lights and ornaments to the fir tree to really bring the look to life.
Pinecone Bundle
Pinecones have been Christmas staples for years. As a twist on a traditional favourite, try hot gluing festive ribbons to the bottom of each pine cone and hanging them in a bundle at the front entry. One of the most cost-effective ways to create a front door wreath on a budget!
Fresh and fragrant evergreens
Bring the outside smells in by adding seasonal greenery to the interior of your home. Drape it across window sills and frame doors to add a light winter scent to your home during the holidays.
Now you're on your way to quick and easy Christmas decorations! We strive to offer practical, simple décor and home improvement ideas to our customers. For more tips like these, visit The Beverley Hills Windows and Doors Facebook page. If you're interested in new windows or doors, please contact us for a free quote today.