The Evolution of the Window
ca. 100AD
(Roman Empire)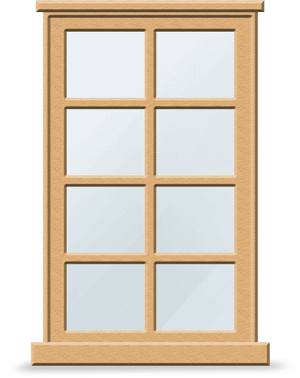 Window 1.0
Wood
Solid frame
Natural materials
Requires a lot of maintenance
Expensive
1926
(USA)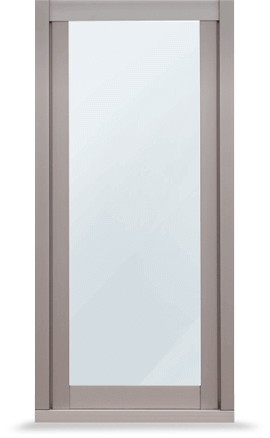 Window 2.0
Aluminum
Lightweight frame
Very strong
Mostly commercial application
Not energy efficient
Expensive
1952
(Germany)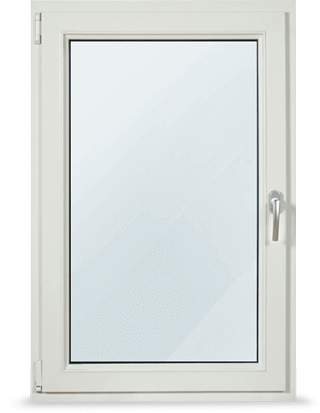 Window 3.0
PVC
High energy efficiency
Very affordable
No maintenance
Frame not as strong
Larger frame required - less glass
2017
(Canada)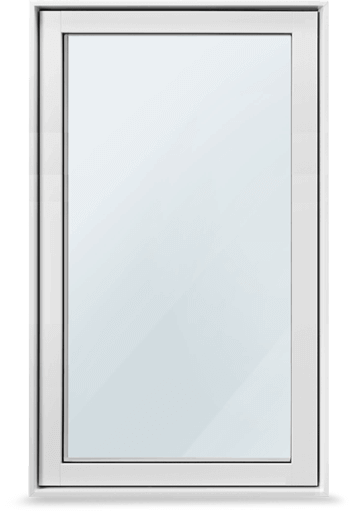 Window 4.0
RevoCell®
High energy efficiency
Very affordable
No maintenance
Very strong
Smaller frame required - more glass
How do RevoCell® compare to regular vinyl windows?
RevoCell® windows give you the ease of maintenance of PVC, while their microcellular construction provides extra strength, durability, as well as a full-frame insulation.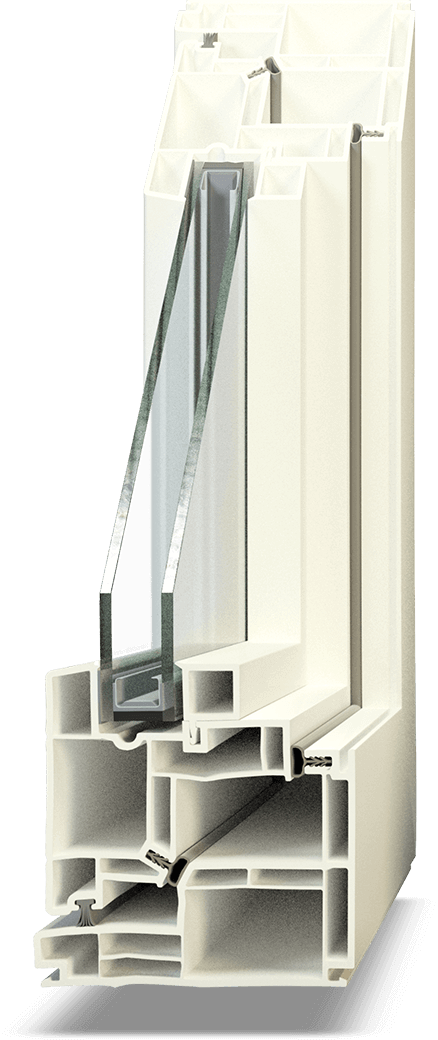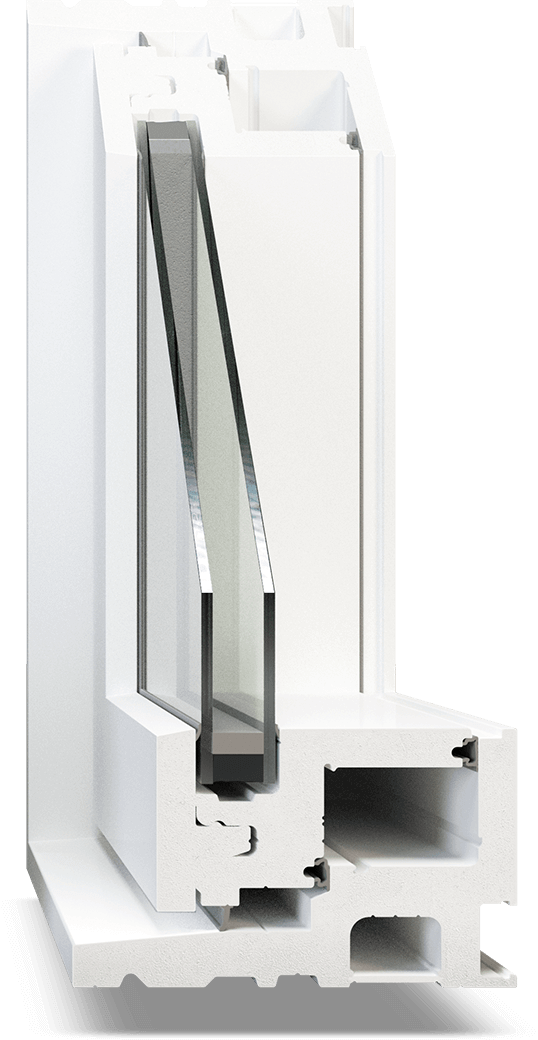 Regular hollow-chamber PVC window
RevoCell® microcellular PVC window
Most vinyl windows sold in Ontario today are made with 3.25" frames, with air chambers separated by thin PVC shells. The frames can distort under pressure, and are easier to break. RevoCell windows are built on structural 4.5" frames for extra stability, their solid construction is sturdier, while the microcellular structure dampens and distributes forces in all directions to prevent damage — akin to bone tissue.
In regular vinyl windows, the hollow frames have to be made large to support the weight of multiple panes of glass, resulting in a smaller glass surface per window. The strong solid-core frames, sashes, and mullions of RevoCell windows allow for a sleeker construction with a larger glass area; their microcellular insulation allows exceeding triple-pane energy efficiency in a brighter dual-pane configuration.
The thin-wall construction of regular vinyl windows is more susceptible to wear from operation and to damage under stress; hollow PVC also gets more brittle during deep freezes, and deforms more in high heat. The strength of RevoCell windows makes them more resistant to wear and to external forces like high wind. their insulation keeps optimal temperatures inside, preventing damage from temperature extremes.
Quality unplasticized PVC is a material that does not require sealing, painting, or regular maintenance, reducing upkeep to the occasional cleaning and hardware lubrication. We use the highest grade virgin PVC powder in our windows, for a high-gloss finish that is easy to clean and won't yellow over time.
Regular PVC windows are hollow inside, using air for insulation. To reduce heat loss from internal convection, they use a multi-chamber construction — the more chambers, the better. Any leak in the hollow frame of a window can compromise its overall performance. RevoCell windows have not one, not ten, but BILLIONS of microscopic 'chambers'; their triple compression seals yield 0.00 L/s×m2 air leaks on real-life tests. As a result, our microcellular PVC windows achieve an Energy Star® Most Efficient rating with only two panes of glass, outperforming most triple-panes sold today.
Since their mainstream acceptance in Canada in the '80s, improvements in manufacturing and large supply and demand have made PVC replacement windows the most affordable today. High-performance windows use many technological upgrades that drive their price up considerably. With years in development and by controlling the process end-to-end, we have managed to make our high-performance RevoCell windows affordable to the average homeowner — they are actually in the same price range as regular PVC windows.
Future-Proof Your Investment
in Replacement Windows
In five years time, the vast majority of replacement windows will be mPVC windows and in ten years most new home construction will use mPVC windows.
Make sure that you protect your investment in your home by purchasing the newest window technology. Here's why our RevoCell® mPVC windows will lead the way for years to come in the replacement window and new home window markets:
RevoCell® Windows are
Stronger.
Stronger means more durable. RevoCell® windows are designed with a revolutionary technology called Microcellular PVC (mPVC).
This material is much stronger than traditional PVC because it is made with a solid core compared to the hollow chamber construction used in tradition PVC windows. Our windows last longer and will be more durable over time.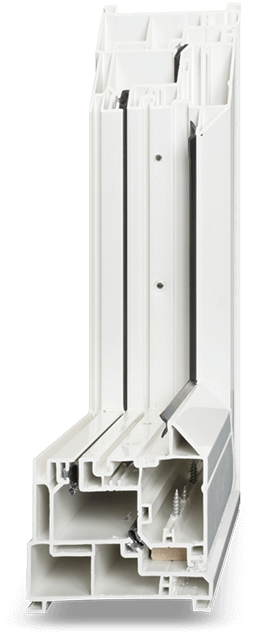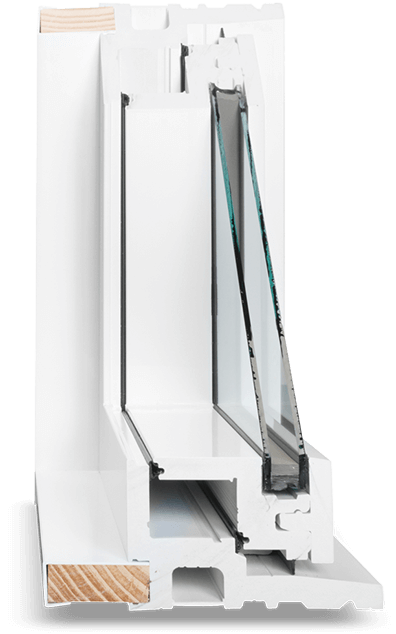 RevoCell® Windows are
Brighter.
Our windows are up to 20% brighter. A stronger frame can support more glass in your window. One of the main complaints of PVC windows is that they require more Plastic - more PVC frame to support the glass in the window. mPVC windows are stronger and that means more natural light in your home.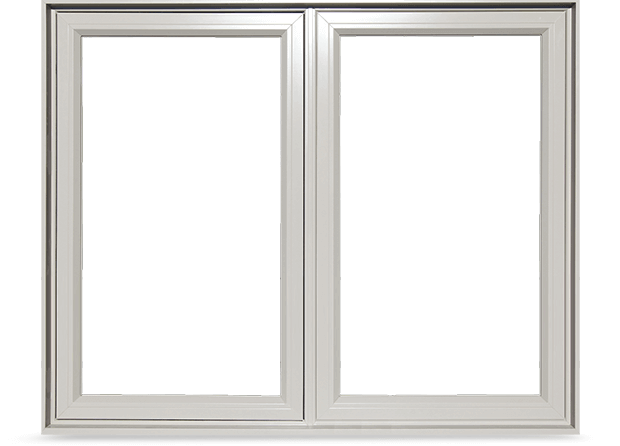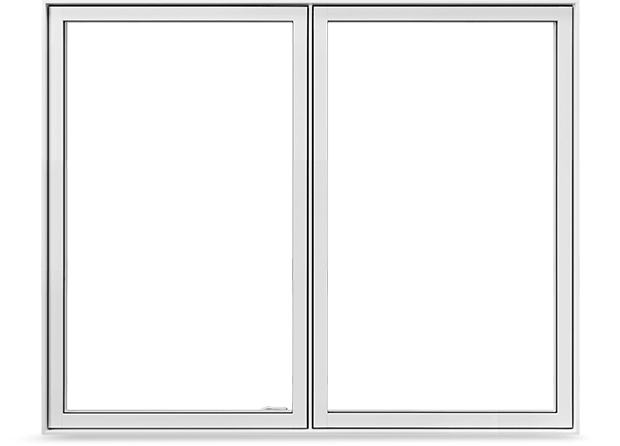 RevoCell® Windows are
Energy Efficient.
Our double pane RevoCell® Casement windows are the most energy efficient in Canada… but don't take our word for it.
Our new RevoCell® window was awarded Energy Star's 'Most Efficient' Rating for 2023 by NRCan (Natural Resources Canada). RevoCell's advanced technology provides superior energy efficiency. Get all the advantages of triple pane glass without the drawbacks.
Our RevoCell® window has the top energy rating out of 145,100 double glaze casement windows in Canada.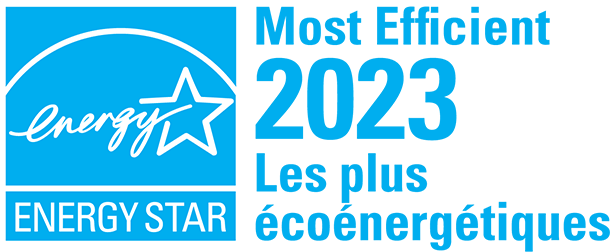 Solid One-piece Structural Frame
Should you need a larger window with many operable panels, or lites, the RevoCell structural construction provides the solution. That literally means oversized windows — up to 17 feet, or over 5 metres — in a single, strong, and structural frame. Need a double, triple, quadruple (or more) casement window? One frame. One large picture window with two awnings underneath? One frame. A vertical stairwell window across floors, with alternating fixed and awning panels? You guessed it: one frame.
Toggle to View Frame Only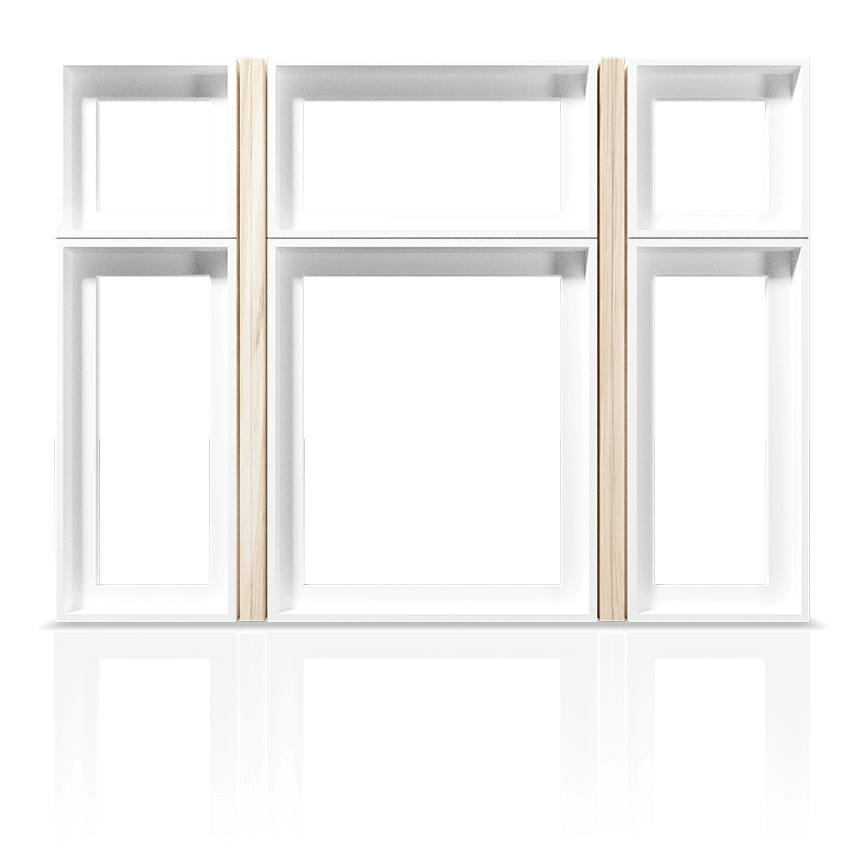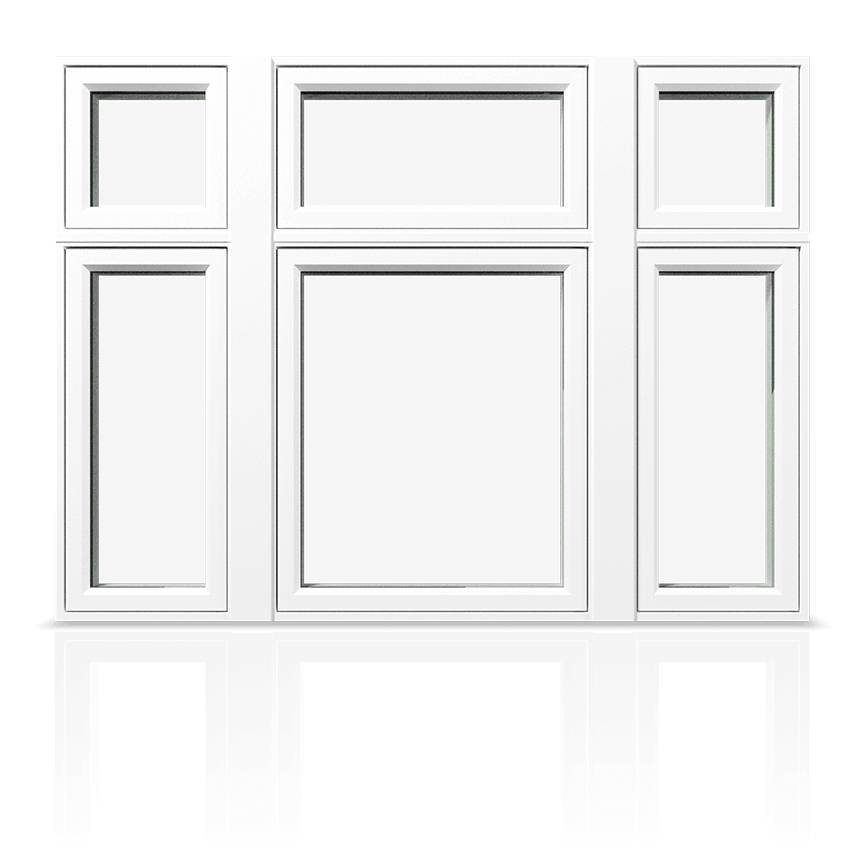 Many multi-paneled windows are made by joining several window frames together. This is called modular window assembly. Each lite is a separate window frame. Stand-alone mullions reinforce the construction, and flashing is added to weatherproof the joints. This extra window framing results in less glazing and less light coming indoors. It also adds failure points and reduces the overall energy efficiency of the window.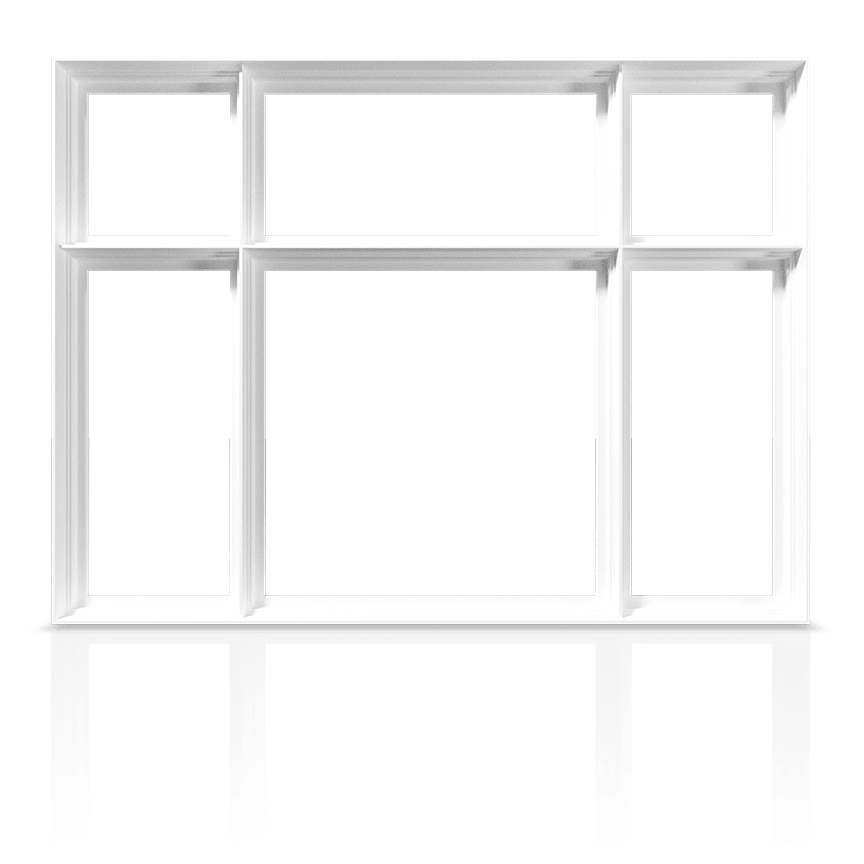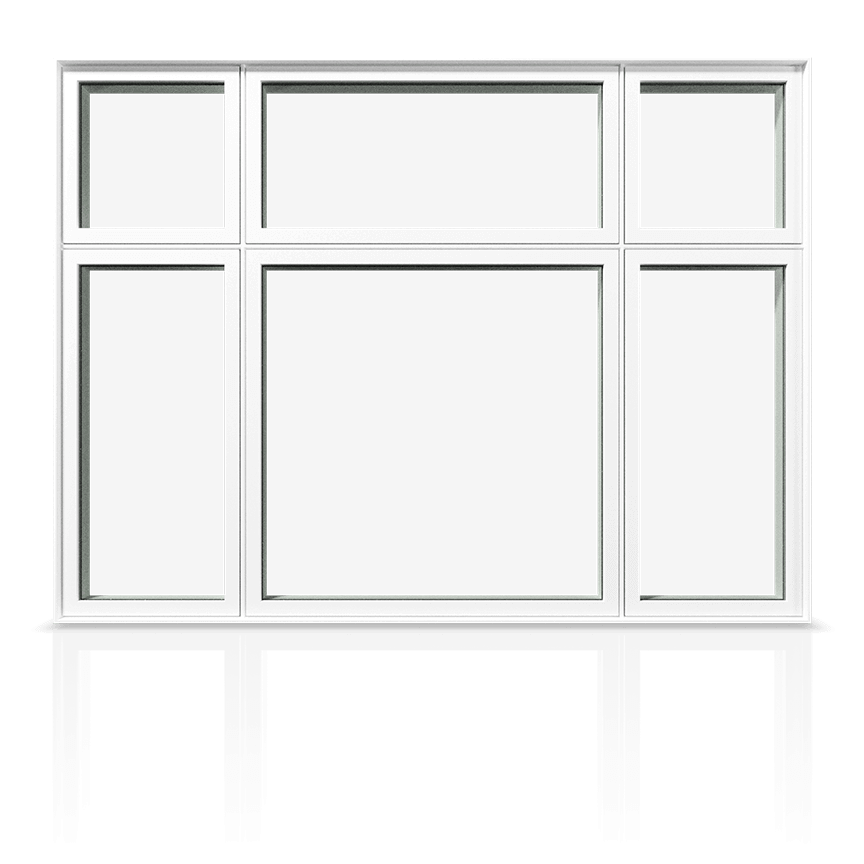 Our structural multi-light RevoCell windows come built in a single, sleek but strong, structural frame with integrated mullions. This means less frame, more glass, and brighter interiors. It also ensures a more solid window construction. The triple compresion weather stripping around each panel makes the enitre window more weatherproof and energy efficient .
Let us show you how you can save money.
Protect your investment in replacement windows in your home. Book your free in-home consultation and quote today.
Your information is secure and confidential. We will not share it with third parties.
FREE Quote
Get a
Free

Quote

In-home consultation. No obligation.