Winter days are short, and many of them can feel gloomy, cold and downright miserable. Make the most of winter days spent inside by trying to make your home feel as bright and cheery as possible – a few simple changes can make a big difference. Here are 7 easy ways to freshen your decor and help keep your home sunny and warm during the long and dreary winter days.
Remove your screens from your windows:
Mesh screens in your windows aren't necessary if you aren't opening them. Remove your screens and you will be surprised by how much light will stream through when there isn't an extra layer blocking the sunshine.
Use lighter-colored slipcovers.
Invest in an ivory, white, or any other light-colored fitted slipcover for your sofa or sectional. The brighter colored fabric will feel lighter, and the room as a whole will feel brighter. Additionally the same goes for light-colored tablecloths on your dining room table. The light from your tablecloths will deflect from your table and make the room feel brighter.
Wherever possible, and if your budget allows, search for white furniture instead of dark colors. Some suggestions are white bookcases, white credenzas, cream couches, and white tables. If your home has dark hardwood floors, adding an off-white area rug can make a huge impact in brightening up your space.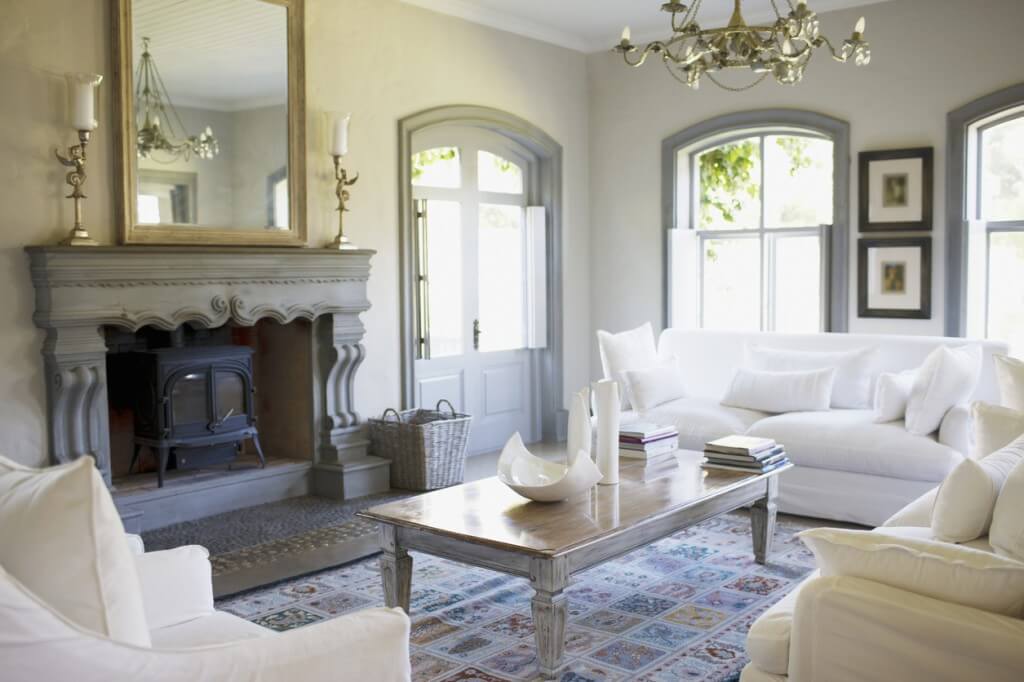 Let the hardwoods shine.
If you have hardwood floors, consider removing dark area rugs in rooms where natural light is at a minimum. The light that does stream in your home will reflect off your shiny hardwoods and onto your walls.
Swap your light bulbs.
It is time to start paying closer attention to the coloring of your home's light bulbs! The difference between a warm white, a cool white, and daylight bulb can greatly change the feel of a room. You might find that some types of light bulbs work better in some rooms than others; selecting a few and comparing them in your various fixtures is the best way to see how it will really look. In-store displays situated beneath the fluorescents don't always do the bulbs justice. Also, this is as good of a time as any to upgrade to LED bulbs for energy efficiency.
Select light-coloured drapery:
Curtains with saturated colors and dark patterns can make the room feel darker than it is. Adding lighter-coloured curtains or thermal curtains in their place for the winter months will brighten up the room. It is suggested to install the new lighter drapes at the far edges of your window. This will prevent blocking any portion of the window and to let as much natural light in as possible.
Add Mirrors:
Mirrors are incredibly useful in home decor for a number of reasons. First, they will make your room appear larger. In addition to opening up your room's space, they'll also reflect any light coming into the room, especially if placed across from light sources, such as windows. Try adding a large mirror into your dark room to give it more space and light.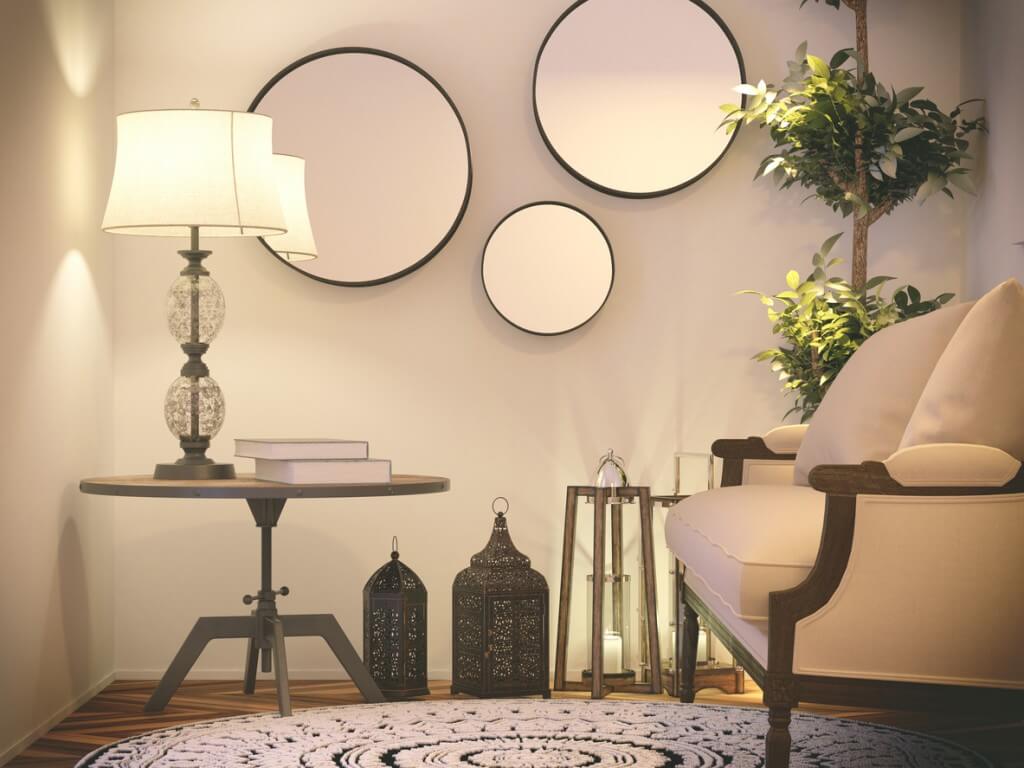 Add Plants or Flowers:
There is nothing better than freshening up a space by adding some well-placed flowers or big, leafy plants. By adding plenty of greenery to your rooms (not just succulents — think bigger and brighter) and you'll breathe new life into your home!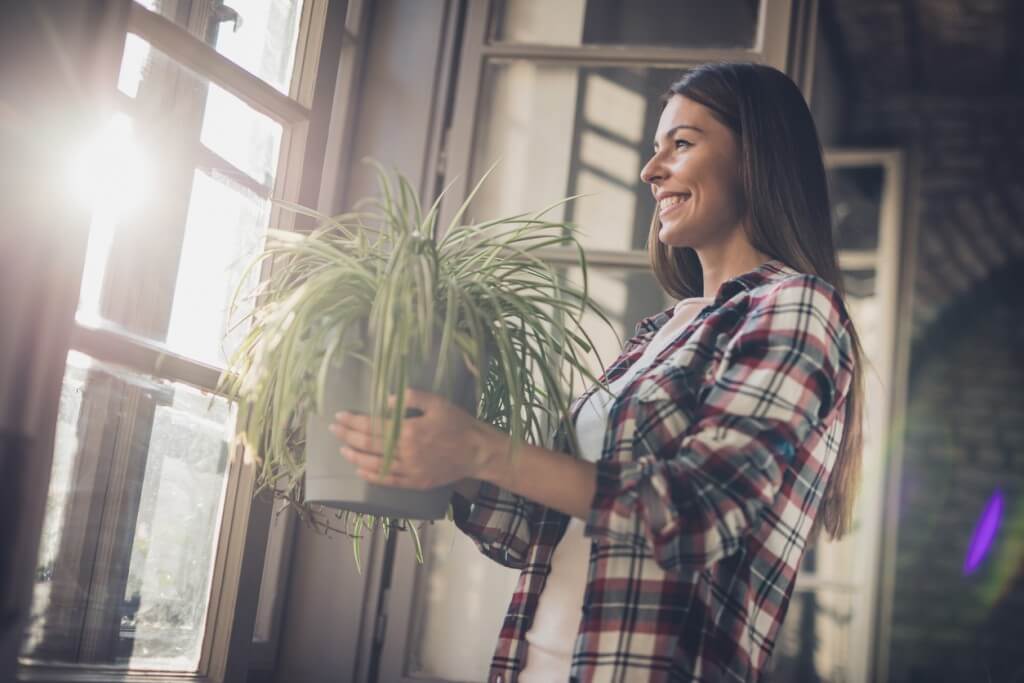 Give some of these tips a try and enjoy some brighter days this winter!
Are your windows or doors looking as dreary as those gloomy winter days? It may be time for a refresh. Contact us today for a free, no obligation quote on new windows or doors!